Dear Fremington residents
W S Gayton & Sons Funeral Directors are planning to relocate their business premises to the rural field adjacent to Fremington Cemetery, Old School Lane
As Fremington residents, we are very concerned, because this rural field lies COMPLETELY OUTSIDE the current Fremington development boundary line (the boundary between urban development and rural open countryside).
If Gayton's get planning permission for this, it will create a dangerous precedent which will allow a potential FLOODGATE of developers to submit similar planning applications outside the boundary line too. This will be the thin edge of the wedge.
Therefore, a number of us plan to strongly object to this planning application when it is submitted. Given the extraordinary precedent-setting nature of this impending application, community objections CAN influence this planning decision, as it is about a business application. Therefore, this is NOT a done deal by any means. IT IS possible to fight this. Here's how.
LODGE AN OBJECTION WITH NORTH DEVON COUNCIL'S PLANNING DEPARTMENT AGAINST GAYTON'S PLANNING APPLICATION - WHEN GAYTON'S SUBMIT IT
This is the single most important thing anyone can do.
Once Gayton's submit, there are ONLY 21 DAYS in which to object
We will send out a second newsletter to notify local residents when the public can submit objections
People can then 'object' by sending a letter to the Council Planning Department, or by submitting an objection on the Council Planning Department website
Each person in a household can submit their own separate objection to increase the objection count
There are no limits as to how many people in a household can individually object
You can select to remain anonymous when submitting an objection and the Council have due processes in place to ensure this happens. This means your objections will be accepted but your name and address will be withheld
Some develops adopt a strategy of submitting planning applications very close to Christmas

, but the good news is, online objections can be submitted

at any time





ALSO, COMMENT ON THE PLAN AT THE PUBLIC CONSULTATION MEETING
Gayton's have arranged a Public Consultation Meeting on Dec 4th

at Fremington Methodist Church, Old School Lane, 3 - 8pm.




Public Consultation meetings can be a tactic used by developers

to reduce the risk of challenges from residents

.

Developers collect comments from members of the public at these events (

often using a 'Comments box' at the event

) - in which people are invited to '

comment

' on the plans on display.

The developers then use

any positive comments gathered at such events in their subsequent planning application

,

as evidence of positive local support

.

A lack of public comment can also be interpreted as tacit agreement to the plan.

So if you

attend the Public Consultation Meeting,

please consider commenting on the

unwelcome precedent

this proposed rural field development will create

for all of us and

be aware of using any phrases or comments that, if taken out of context, could indicate agreement with the plan.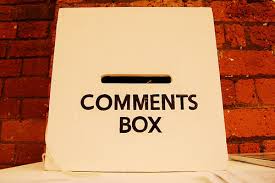 Here are some more worrying aspects about this proposed development...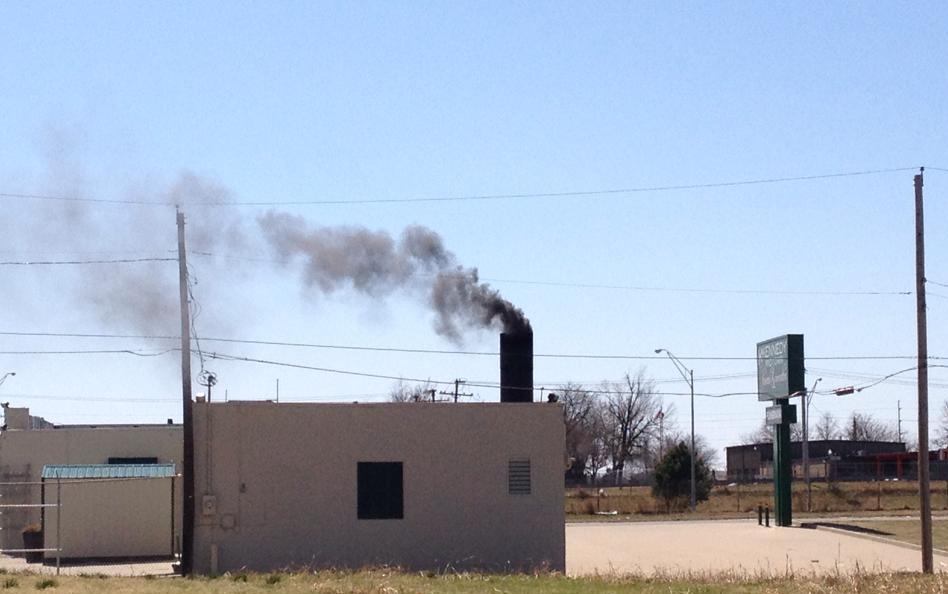 The rural field planned for business development is indicated on the map in solid black (below). The Fremington Development Boundary Line (seen here as a thin black line) can be seen running along the edge of the existing houses. This line is the currently established boundary that separates urban development and rural open countryside. The thin green strip alongside the field in question is the Cemetery. The cemetery is solely owned and maintained by North Devon District Council and Gayton's would not be allowed access to their business premises through this Council-owned cemetery.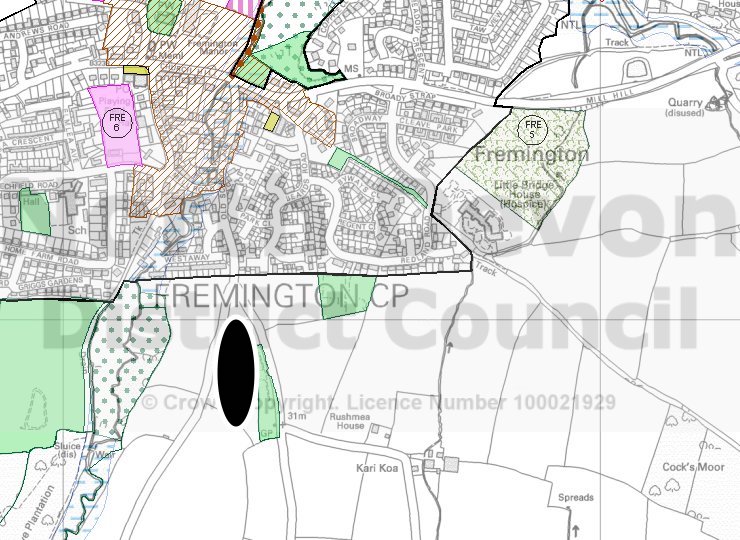 Image Source: North Devon District Council
Gayton's current land to building ratio and spread can be seen here. Given that they wish to relocate, it can only be assumed that they are running short of space in anticipation of future business plans/needs.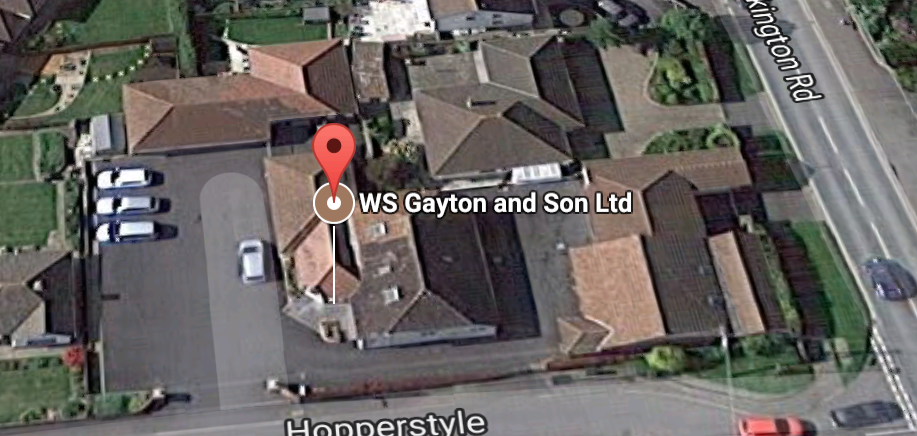 Image Source: Google Maps
And here is the green field beyond the existing development line that Gayton's want to relocate their business to (see below). Work appears to have already started in marking out one of the building foundation outlines, which may includes garages and employee on-site accommodation, staff and visitor carparking as well as the 24-hour main offices/chapel of rest etc. Even if developers do not request permission for this degree of building spread initially, experience has shown that once a business gets a foothold on a site, subsequent 'amendments' to the originally planning permission are considerably easier to obtain further down the line.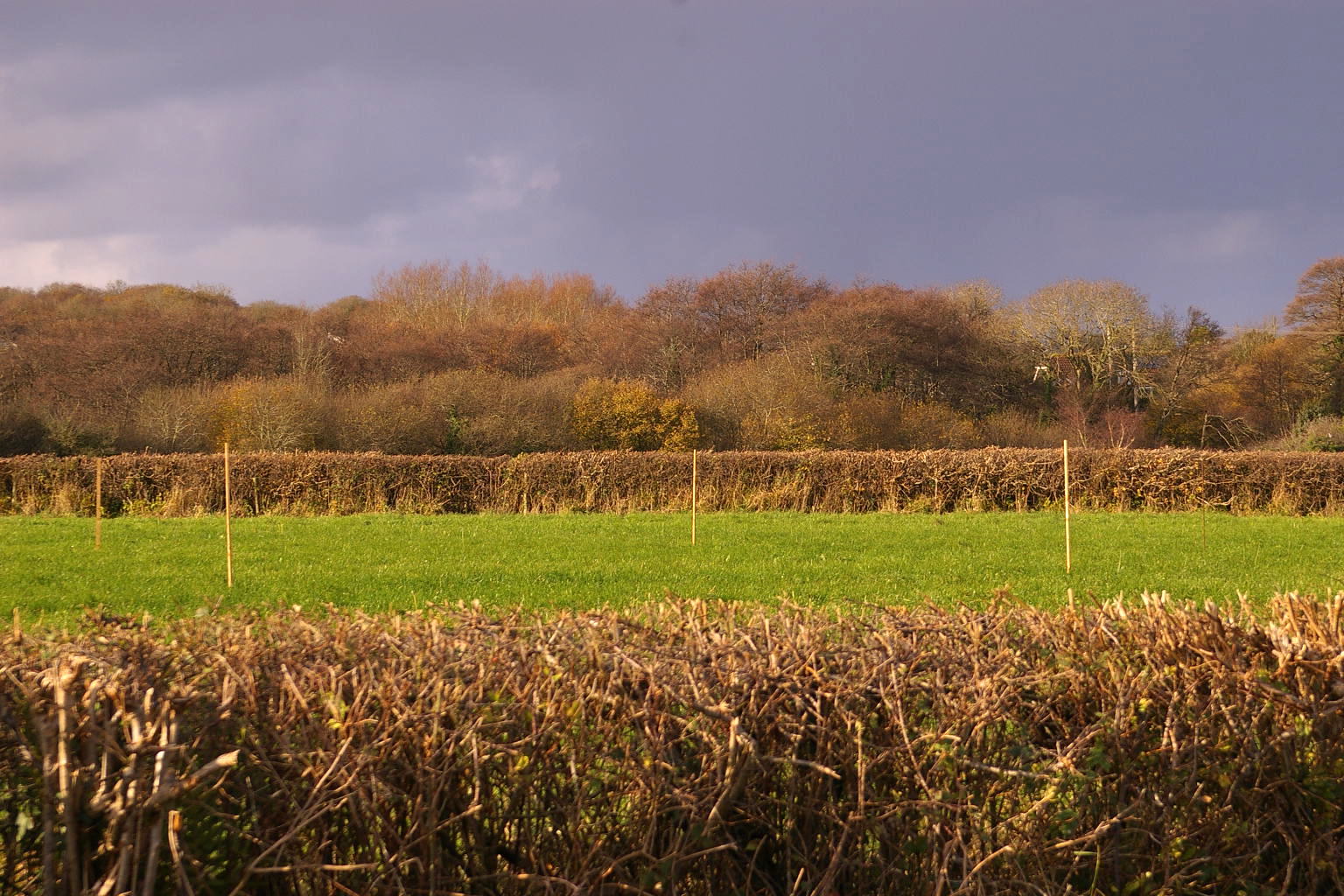 THE FOLLOWING ISSUES WILL AFFECT ALL RESIDENTS OF FREMINGTON
NEGATIVE IMPACT OF INCREASED TRAFFIC OVERHEAD ON OLD SCHOOL LANE. OLD SCHOOL LANE is virtually a single-track rural lane throughout its entire run. Gaytons predict a mere 4% increase in traffic on OLD SCHOOL LANE if they relocate to the green field here. However without a clear idea of potential future planned use of the site by Gayton's, e.g., development of a crematorium, continuing business expansion, or expansion by any future purchaser of the site (if Gayton's sell up at some point), traffic overhead is impossible to predict at this stage.
As it currently stands, North Devon Crematorium currently offers funeral service turnaround as quickly as 40 minutes, which suggests a very busy daily schedule for local undertakers. Therefore at the very least, if Gayton's (or any future owner of the business site) begin regular funeral cortege processions (consisting of at least several cars) - down OLD SCHOOL LANE and out into the already dense traffic queues on the B3233 in Fremington Village, to get to the crematorium and then return back to their business premises again - traffic will grind to a halt on OLD SCHOOL LANE, blocking off both residents and commuters.





Even at present, when a

funeral procession attempts to exit St Peter's Parish Church at the nearby Hill Top,

all the B3233 traffic has to be stopped in both directions in order to allow the procession to get onto the main road.

Therefore if we start to get

regular funeral processions throughout the day, five or six days per week,

squeezing down the narrow, mostly single track OLD SCHOOL LANE in order to eventually turn right to pull out onto the B3233 - this could cause a complete traffic bottleneck for residents and motorists throughout the Fremington area.

Returning funeral procession vehicles will cause even more B3233 blockage as they attempt to turn into OLD SCHOOL LANE and navigate past cars coming in the opposite direction down the OLD SCHOOL LANE single-track hill.

Given its virtual single-track width throughout its entire run, this increased traffic pressure will not be appropriate for the village end of OLD SCHOOL LANE residents either, where household entrances open out directly onto the lane and residents parked cars often reduce the narrow road width even further.



This photo shows one of the two blind single-track bends between the proposed development site field and the village end of OLD SCHOOL LANE (shown above).
There is absolutely no advanced visibility of oncoming traffic in either direction
, so any
log-jam of vehicles unable to reverse back
if they meet head-on, to allow other vehicles to pass, would bring OLD SCHOOL LANE to a grinding halt.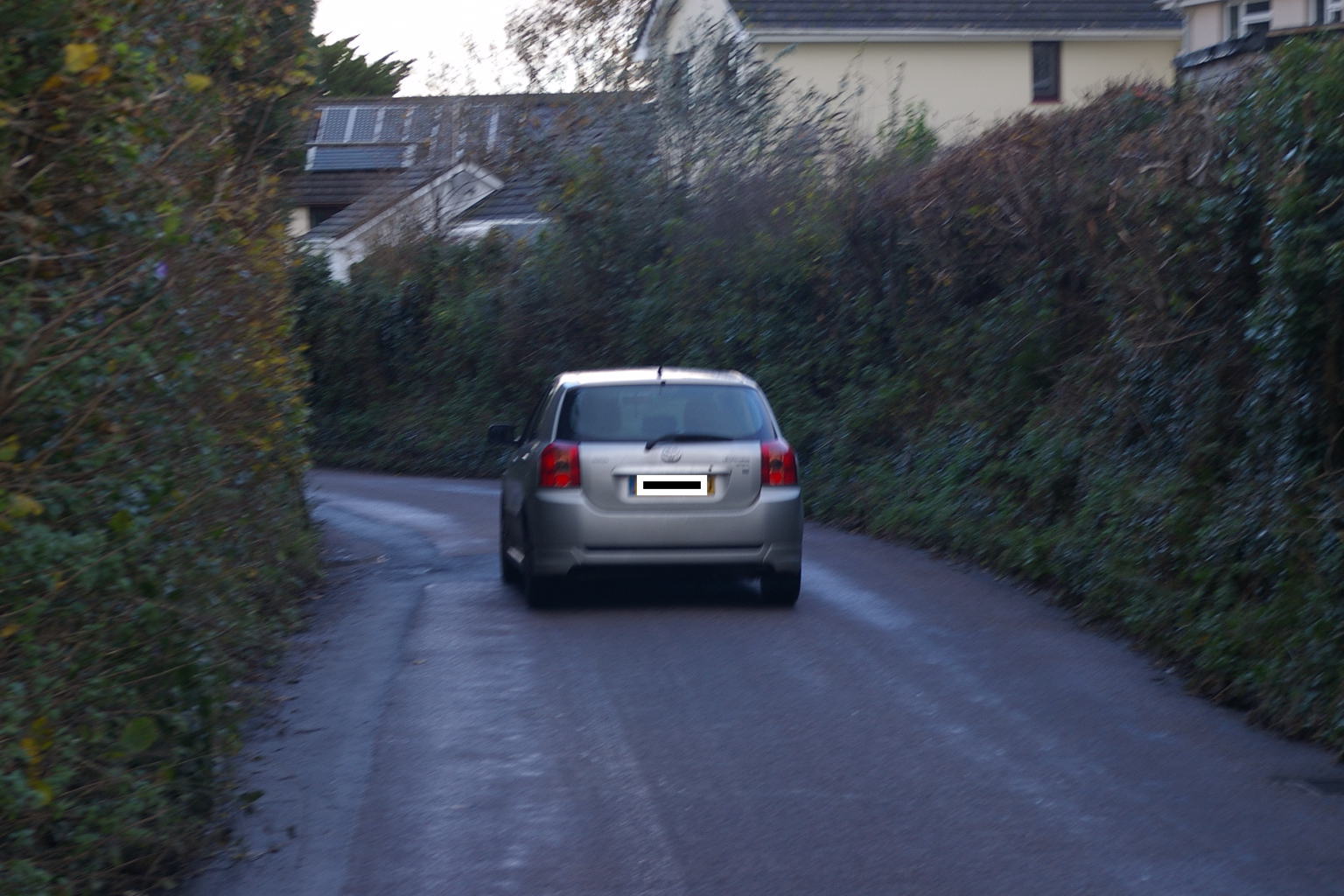 CREMATORIUM FURNACE?



If

Gayton's (or any subsequent owner

) decide to build a

CREMATORIUM

furnace plant

at some point ahead

(

there is an increasing national trend for crematorium facilities to be relocated next to cemeteries

),

Fremington residents in a wide area will be exposed to harmful air pollutants from the furnaces. Even if Gayton's do not request permission for a crematorium initially, experience has shown that once businesses get a foothold on a site, subsequent 'amendments' to the originally planning permission are considerably easier to obtain further down the line.

Crematoria

can release potential

carcinogenic

pollution hazards

in their

furnace

smoke

and we will have no control over dispersion of the smoke and pollutants across the fields and residential properties. More information on the carcinogenic crematorium pollution (e.g. mercury etc) and the negative health impact of living close to a crematorium can be found in these links.




If this unprecedented planning permission is granted, IT WILL ALSO INTRODUCE A

SIGNIFICANT

RISK OF NEW POTENTIAL DRAINING / FLOODING ISSUES

by allowing a flood-gate of upland development applications on the nearby green land in the hill(s) to the south of Fremington

.

Any development on the upland rolling hills of Fremington, which currently act as a natural water drainage/drain-away area for heavy rain, could lead to a risk of flooding to lower-lying properties in the area. This risk will increase in the future due to more frequent heavy rain storms in our changing weather climate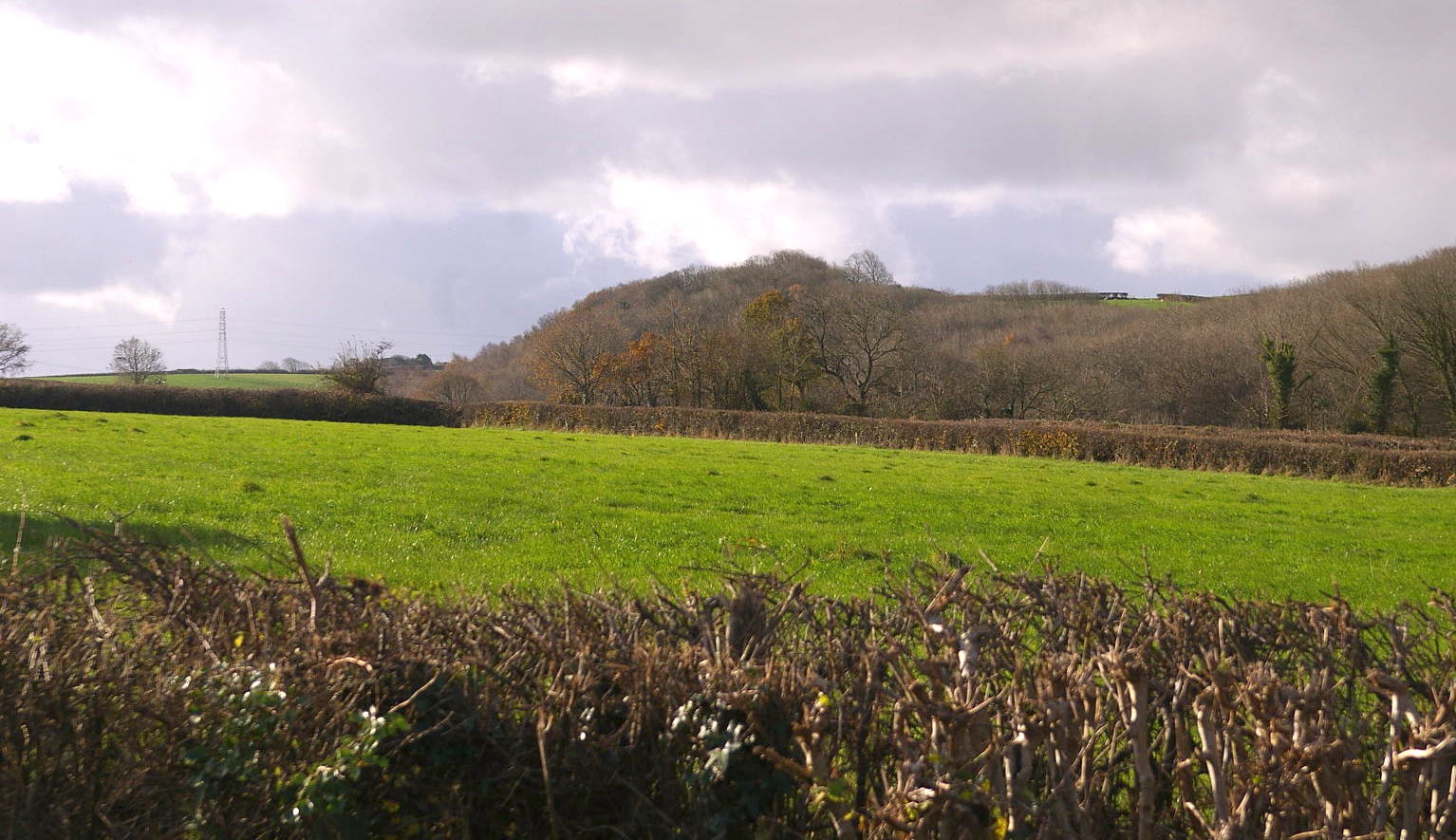 If this dangerous precedent gets the go-ahead, we will also loose FREMINGTON'S RURAL GREEN FIELD CHARACTER/AMENITY forever

.
A commercial business development on the upload rolling hills of Fremington
(including any future, as yet unacknowledged development such as an on-site cremtorium incinerator and associated furnace smoke etc)
will have a negative impact on the character of Fremington's rural vista, an amenity rightly enjoyed by many Fremington residents for many, many years.
More immediately, business/customer/funeral procession vehicle access to the site will also require removal of historic hedgerow along OLD SCHOOL LANE


As soon as the planning application is formally acknowledged by North Devon District Council, we will update this website with information on how to submit an objection, either online or by letter. We will also provide examples of how to word your objection, based on the material considerations that we are more likely to succeed on. In addition, we will also circulate a further Fremington residents newsletter with this information too - so please keep an eye out, as we only have a 21-day window, once their application is on the Council website.
Some develops adopt a strategy of submitting planning applications very close to Christmas, but the good news is, online objections can be done at any time and we will provide clear instructions on the website nearer the date, on how to do the online submission process. Alternatively, you can keep checking the North Devon District Council website, where the planning application will appear.

Finally, if you want to chat, get more information, get help with the process of submitting an objection, or get more involved in this Fremington residents campaign, please do get in touch using the email address and/or phone number below. Look out for our media campaign too.
Thank you for coming to our website and caring about this issue.

Email:
savefremington@gmail.com
Phone: 07399698141